30+ Years of Excellence in Tradeshow Logistics
You have spent countless hours choosing your booth design, prepping your sales team, selecting your swag and sending invitations to key attendees.  After all those arrangements are made, count on us to be your colleague and friend who makes sure your exhibit arrives at the important event for your company – on time and damage free, every time.   

White Glove Service From Industry Professionals
Whether you require tradeshow transportation, storage, or both of your exhibits, store fixtures, electronics or other special items, TRIO Tradeshow Logistics puts the best to work for you. Our drivers are professionals who bring all necessary equipment and years of experience to your project. They will do whatever it takes to win your satisfaction. 
Just a few (but not all) of the services we offer
Partial Truckload

Truckload

Airfreight

Expedited Service

Air Ride

Inside Pickup/Delivery

First/Final Mile Services

White Glove Services

Debris Removal

Packing/Unpacking

Liftgates/Special Equipment

Storage
Your properties remain on our fleet of expert drivers and are visible at all times during transport. This logistics system assures an
on-time damage-free
delivery for both
partial and full truckload shipments
to anywhere in the U.S. or Canada.  
Submit our quote form below and we will get back to you in 24 hours.
Once you have accepted our quote we will get to work immediately on planning the details. Our decades of experience translate to being able to anticipate the needs of your event and get right to it.
We make sure to update you every step of the way. From 24 hours before transport until it has been dropped off with your full satisfaction. 
Don't let just ANYONE transport your valuable equipment and sets.
I have been working with Trio for many years and they are definitely a true partner in business! They are like an extension of our own business and take care of us like we are part of their business. I can depend on Trio to handle the most difficult shipment and know we are in good hands and will solve any issues that may arise regardless of the day or time.
Apogee Exhibits (2023)
Please enter the best contact information, and provide a detailed description of how we can help your transportation needs. We will reach out with any additional questions we may have and send a quote your way.
No level of service at pickup or delivery is off-limits.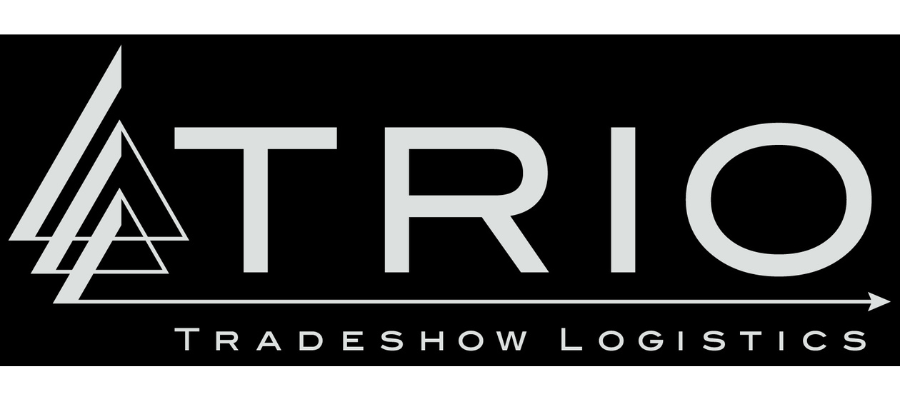 TRIO Logistics is a full service logistics company including all aspects of transportation, warehousing, and project management. We specialize in tradeshows, special events, and distribution of high value sensitive handling products. Our customers enjoy an experienced and knowledgeable staff that is detail oriented, accurate, and communicative.
Copyright © 2023All Rights Reserved.